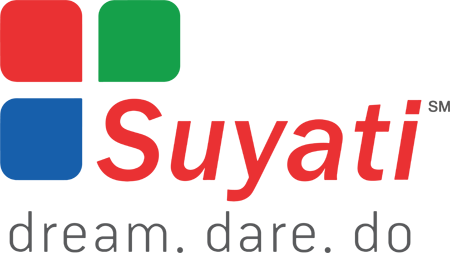 Suyati helps companies rebuild customer experiences for their digital consumers. With rich experience in CMS, CRM, e-commerce, Marketing Automation, and Product Engineering, Suyati helps companies leverage their best on web/cloud/mobile platforms. Their custom technology solutions have been deployed successfully across domestic and international markets. Established in 2009, Suyati has over 250 employees spread across 4 locations in Infopark, Kochi, Bangalore, India, and Chicago, USA.
Core Competencies include:
Custom Development: Resource Augmentation & Custom Product/Application development across Microsoft/ FOSS and other key Tech Stacks
Platform Services: Implementation, Customisation, Migration & Support/ Maintenance of CRM, CMS, e-commerce, Marketing Automation Platforms
Connected Insights: Break Platform Silos through Integration, AI/ML backed Analytics, Insights & Recommendations and Smart CX Reporting
Point Solutions: Achieve excellence in acquiring, retaining & servicing customers and transitioning them to become brand advocates
As a primary software development partner in the LOTUS consortium, Suyati will be developing mobile and web application for tanker-based distribution system and ground water-monitoring system. The mobile application aims to monitor real time water quality and distribution management in small towns and villages. In addition to this, Suyati will also be designing an integrated platform to visualise the overall statistics for measuring the quality of the water that will help to build insights in the future.
"We are excited about being part of this prestigious project along with IIT Bombay, IIT Guwahati, and other Indian Enterprises and European Universities. It is a great opportunity to develop cutting edge technology solutions, while also helping solve a real on-the-ground problem that touches every Indian. We look forward to creating a world-class solution that can be replicated in multiple cities and countries" – Mukund Krishna, CEO, Suyati
Link to the website: www.suyati.com
Name of the main contact: Revathi Krishna
Position of the main contact: Director
Contact [mail]: rkrishna(at)suyati.com