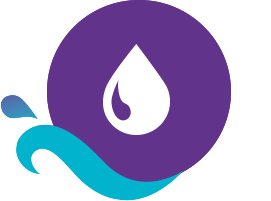 About
4,36 million € budget, co-funded by EU and Indian Government over 4 years, to tackle India's challenges in the provision of drinking water, waste-water treatment and management of water systems.
LOTUS is co-funded by
the European Commission under the Horizon 2020 programme and
the Indian Government, Ministry of Science and Technology
Start Date: 1st February 2019
Duration: 48 months
Total budget: 4,36 million € (co-funded by the EU and the Indian Government)
Aim: Co-creation of innovative low-cost technology for India's water challenges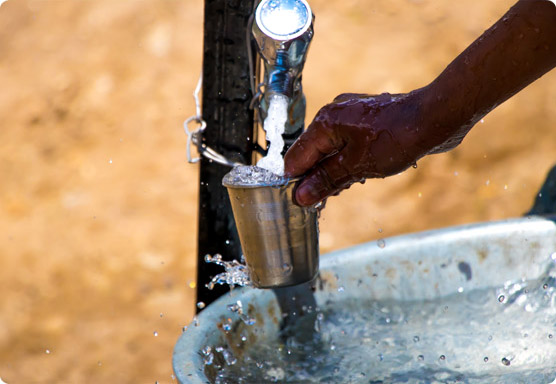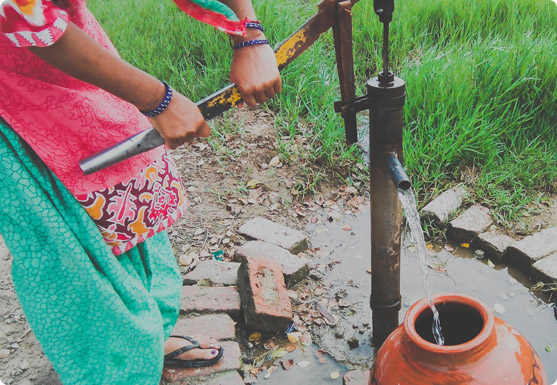 Background
India must address serious challenges regarding the quality of water: among other issues, only 30% of the population has access to treated drinking water and more than 37 million Indians per year suffer from waterborne diseases.
India is facing severe challenges in the provision of drinking water, waste-water treatment and management of water systems.
Only around 30 percent of the population have access to drinking water from a treated water source and often only for a few hours during a few days each week.
37.7 million Indians are affected by waterborne diseases annually, including a large number of children.
The rapidly industrialising economy and urbanisation stress the water system even more, and in many regions, there is a shortage of water for agriculture, aggravated by climate change.
Reasons are, beneath others:
Intermittent system of water supply and poor monitoring of drinking water treatment, especially in villages;
Insufficient drinking water purification both at town and at household levels;
Insufficient reliability of waste water networks and treatment plants, notably pre- and post-treatment for disposal to water bodies and aquifer;
Need for enhancement in irrigation networks, monitoring water quality before irrigation;
Cross-contamination from waste water to treated drinking water, due to intermittent systems and open ditches.
There are also gaps, challenges and needs for proper monitoring of water quality (rate of flow) and pressure at WDS (Water Distribution Systems), apart from water quality.
Addressing these challenges requires robust affordable low-cost sensing solutions to monitor water quality and the use of data analytics and control and operator support solutions to improve the operation of water purification and distribution systems. Low-cost water quality monitoring is also required for monitoring the waste water treatment process and for the safe disposal and potential re-use of treated waste water.
Objectives
Indian and EU partners shall co-develop an innovative sensor with tailor-made decision support tools to address varied challenges in India and ensure a long-lasting impact on water quality.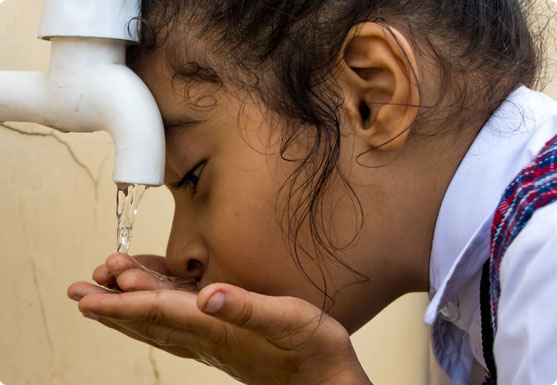 With focus on co-development between EU and India ensuring exploitability of its outcomes, LOTUS brings a new ICT solution for India's water and sanitation challenges in both rural and urban areas.
High-level objectives:
1To co-design and co-produce, jointly with EU and Indian partners, an innovative multi-parameters chemical sensor as an advanced solution for water quality monitoring in India. It shall use advanced technologies (carbon nanotubes) capable of monitoring in real time multiple contaminants and adaptable to diversified use cases in India;
2
To develop a suite of tailor-made software tools, combined into a platform with cloud-based implementation. By integrating LOTUS new sensors to advanced ICT technologies, it shall improve water management according to the specific requirements of LOTUS Use Cases, representative of water challenges in India;
3
To demonstrate and showcase the LOTUS sensor and software solution in a wide variety of Indian use cases across the whole value chain of water (urban and rural areas, drinking and irrigation water quality, river and groundwater monitoring, treated wastewater quality). Across use cases, the common goal is to improve on water availability and quality by improving on existing infrastructures, thus answering a wide range of socio-economic and technical water challenges in India;
4
To investigate, co-design and plan the business model and market uptake of the LOTUS solution, with industrial production and further development and production of the sensor in India, ensuring an advanced but affordable, low cost product and solution for monitoring water quality, after the end of the project;
5
To promote social innovation, by introducing co-creation, co-design and co-development with Universities, Research Centres, SMEs, NGOs, Utilities and local stakeholders, bringing together social sciences and technology experts, as a paradigm of successful EU-India Cooperation in the water sector, with lasting social, technological and business impacts for water quality in India, leading to viable, affordable and (socially) acceptable products and solutions, capacity development, job creation, contribution to wider issues and initiatives and wide outreach activities.
Approach
LOTUS will develop and test in several use cases both, solutions for early detection of water quality problems and decision support for countermeasures and optimal management of drinking and irrigation water systems.

LOTUS builds on the outcomes of the EC-funded PROTEUS "Adaptative microfluidic and nano-enabled smart systems for water quality sensing" project (2016-2018). PROTEUS investigated the smart integration of chemical sensors based on carbon nanotube, MEMS based physical sensors together with a cognitive engine providing on the fly reconfigurability. Produced devices have been tested in the context of water monitoring.
The sensor developed in the PROTEUS project significantly reduced the cost of measuring water quality in situ in-line or at-line. This makes it particularly attractive for its use in India. Within the LOTUS project, it will therefore be further developed into a low cost multi-purpose sensor platform, from which devices for specific applications can be configured, providing robust measurement systems for different purposes that are adapted to the needs and conditions of water systems in India, in particular being robust and easy to configure and requiring little on-site maintenance due to elaborate self-supervision and remote diagnosis.
On the basis of the low-cost sensor platform, solutions for the early detection of water quality problems, decision support for countermeasures and optimal management of drinking and irrigation water systems, tailored on the functionalities of the new sensor, will be developed and integrated with the existing monitoring and control systems.
The sensor is planned to be deployed in several different use cases: e.g. in a water-network, on ground-water, in irrigation, in an algae-based waste water treatment plant and/or in water tankers. The packaging of the sensor, as well as the online and offline software tools will be tailored for each of the use cases. These last will enable to test the sensors and improve them iteratively.
The project is based on co-creation, co-design and co-production between the different partners. Therefore, an important stakeholder engagement process will be implemented during the project and involve relevant stakeholders, including local authorities, water users and social communities, and will consider possible gender differences in the use and need of water. Broad outreach activities will take place both in India and in Europe, therefore contributing to LOTUS impact maximisation.
The further development and exploitation (beyond the project) of the novel sensor platform will be done in cooperation with the Indian partners. This will create a level playing field for European and Indian industries and SMEs working in the water quality area.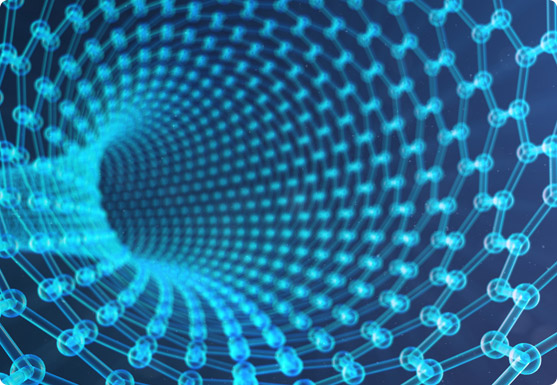 An innovative sensor, supported by a tailor-made decision support and demonstrated within several use cases with the aim to have a wide, diverse and lasting impact for India's water challenges.
The LOTUS solution is based on an innovative sensor and includes tailor-made decision support to exploit the capabilities of the sensor as well as a specific approach to co-creation. LOTUS aims to be co-designed and co-produced in India, and have a wide, diverse and lasting impact for the water sector in India due to intense collaborations with commercial and academic partners in India.
In this context, the LOTUS solution will be demonstrated within several use cases.
1 LOTUS will collect, adapt or develop:
Off line strategic tools, and
Online (real time) operational tools,
tailored to the needs of the use cases.
2 LOTUS will develop a software platform, to:
Collect and process measurements from the sensors and other types of data
Include all the relevant tools for each use case
Be used for strategic and operational purposes
Offer high quality visualisation functionalities to the user, using gaming engines
Remain with the use case end-users after the end of the project
Tailored versions of the platform will be realised for each use case.
LOTUS Advisory Board
Meet our LOTUS Advisory Board members!  Our Advisory Board is composed of a high-level international panel of experts from different areas of knowledge who have expertise in water research and innovation and international cooperation.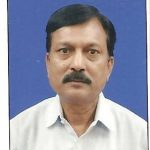 Ravi Shanker Ph.D.
Chief Engineer
Central Water Commission
India