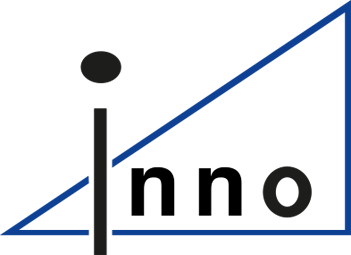 inno TSD, located in Sophia Antipolis, France, has been created in 1989 and is a part of inno Group, one of Europe's leading consultancy firms in innovation management and technology transfer, with approximately 60 staff. inno TSD's core competences related to this project are in international collaboration in research and innovation, ICT for development, supporting stakeholders' interaction, and in impact maximisation of research and innovation projects – specifically, in communication, dissemination and exploitation.
inno coordinates a large number of EC-funded projects, and has been implementing 200+ projects and studies for the European Commission, European national and regional governments and other public and private clients – including impact assessment, socio-economic surveys, support to stakeholders' interaction, recommendations to policy makers etc. inno TSD has been working on 16 Horizon 2020 projects. Inno TSD is leading the European Cluster Collaboration Platform initiative www.clustercollaboration.eu, with 700+ clusters in the EU and worldwide, and has just prepared two policy analysis papers (preparatory briefing and policy paper) that illustrate the economic and policy framework related to R&I and clusters in India (policy framework, cluster mapping, EU-India innovation collaboration cases …)
Since 18 years, inno TSD successfully coordinated and contributed to projects supporting international cooperation and targeting various geographical regions of the world. inno TSD also cooperated in multiple projects focusing notably on innovation strategies for water management through the support regional R&I stakeholders innovation strategies or at system level. inno is specialised in stakeholder engagement activities. inno has been working for 15 years on evaluation and impact assessments projects, and developed policy recommendations for decision makers at different levels (local, regional, national and international).
Core Competence: impact maximisation – communication, dissemination, awareness raising, exploitation, policy recommendations, stakeholders' engagement, community building, international collaboration related to research and innovation, ICT for development, community building, impact assessment. Strong Indian-based network of research and innovation partners. 
Link to the website: https://www.inno-tsd.fr/
Name of the main contact: Svetlana Klessova
Position of the main contact: Senior consultant and director
Contact [mail]: s.klessova(at)inno-goup.com